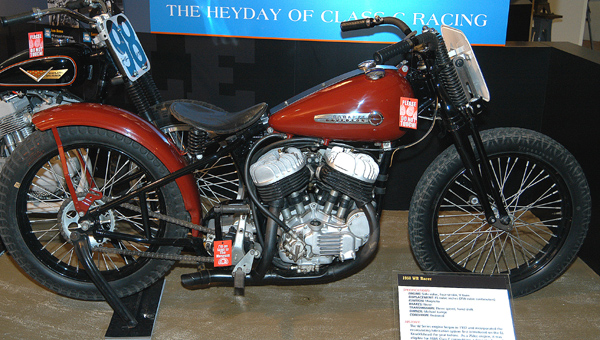 WR 750 FLATHEAD. After World War II, the AMA racing rules were changed to bring costs down for all the factory entries. The new law dictated that all race bikes must be based directly on high-volume production machines. This Harley WR 750cc flathead race bike was one result. Note that it has no brakes and no rear suspension.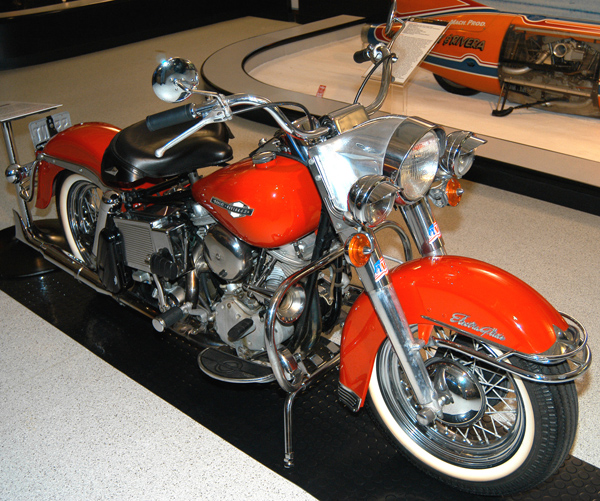 1965 ELECTRA GLIDE. The Heroes of Harley-Davidson exhibit has only one bike you're allowed and encouraged to sit on, this 1965 Electra Glide, with electric starting and overhead valves. It started a revolution in Harley's big-bike designs.
1974 AERMACCHI.
Harley-Davidson has made strategic alliances with a number of companies over the years, none better than with Aermacchi of Italy. This company provided Harley with 125, 165, 175 and 250cc race and street bikes from the late 1950s through the mid-Seventies. This is an Aermacchi-based road racer from 1974.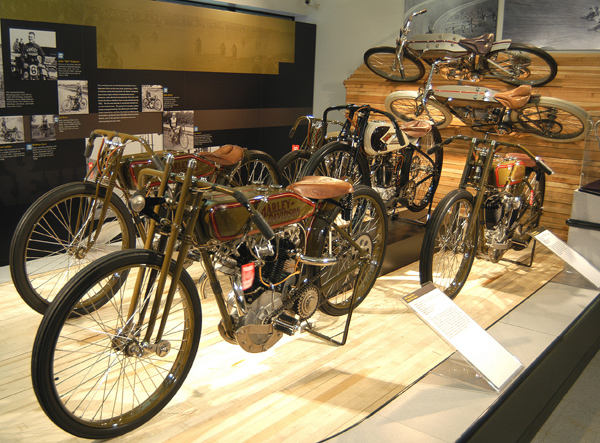 BOARD TRACK RACERS. This collection of early board track Harley racing bikes is purported to be the finest ever assembled. These and the other bikes were secured by the museum's own assets, from Harley-Davidson's own collection and from private collectors and other museums around the country.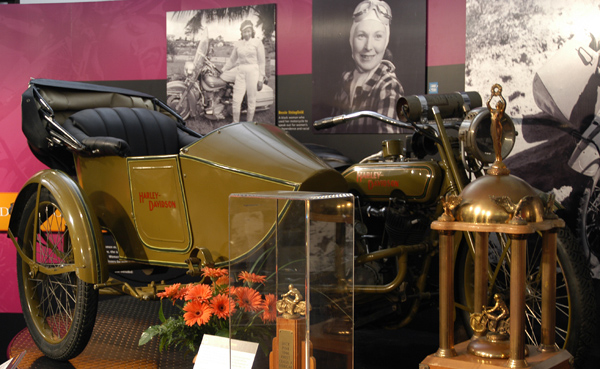 DOT ROBINSON'S SIDECAR. The exhibit recognizes some significant accomplishments by women on Harleys, too. This is Dot Robinson's sidecar rig that Dot and her mother took all the way across the United States. Dot is pictured on the right, and Bessie Stringfield, who rode Harley's for more than 66 years, is pictured on the left.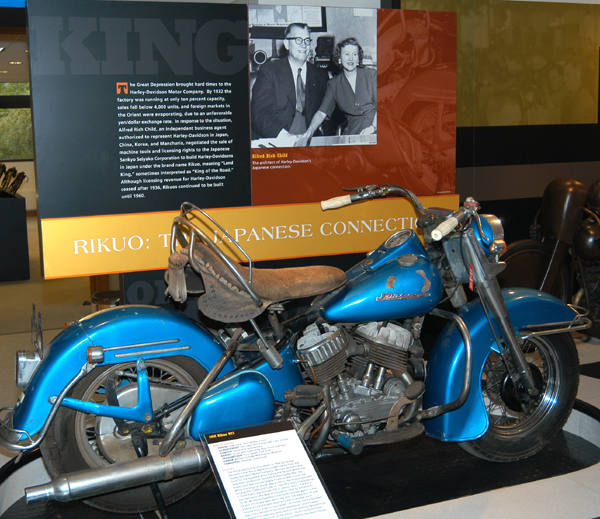 RIKUO. Never heard of Rikuo? Well, in the mid-1930s, a Japanese company contracted with H-D to build motorcycles in Japan under that name. And although Harley shipped parts to Japan for years and the bikes were sold there until 1962, Harley never got a dime for any of them. Rikuo means land king in Japanese.